For the first time in the four editions of the Half Challenge Costa de Barcelona-Maresme that have been celebrated until now, the race will not be entirely performed in El Maresme. Although the swimming and running stages are still going to be carried out in the same area as in the previous editions, the bike circuit has been designed on a more exigent basis, at one single 90 kilometres lap and more according to a European championship. There is a double purpose on this: on one hand to gather a higher number of participants, which until now it was limited by the accumulation of cyclists on the busy main road N-II, having to complete more than one lap, and on the other hand to make the circuit more interesting as to attract the best triathletes. Official confirmation of this will be presented on tuesday (Janvier 29), but Infocalella advances you the circuit, which will be very similar to the one shown on the image.
The start and finishing line will continue being in Calella, but it will mostly go through towns of El Vallès Oriental. It will begin climbing from Sant Pol to Sant Cebria and Sant Iscle de Vallalta. The Serralada del Montnegre-Corredor will be crossed through Vallgorguina and the Collsacreu arriving then at Sant Celoni.
7% slopes and a maximum height of 659 metres
The ascension of the Montseny will start at Sant Celoni, begining with a deceitful apparent flat level until the Campins roundabout. At that point, cyclists turning left to the Turó de l'Home, towards the little village of Mosqueroles, already in the Parc Natural del Montseny.
After Mosqueroles, the climb to La Costa del Montseny starts. About 5 quilometres of  up to 6 or 7 %  uphills until reaching 659 metres height over sea level. From the top, the descent starts on the other side of the mountain (through Santa Maria and Sant Esteve de Palautordera) as can be seen on the outline of the stage. From Sant Celoni the competitors will then go back to Calella through the same way they went.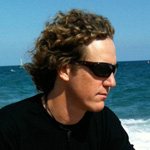 Translation by James Manresa